We want to impress through service
When Albert Reiff founded the company 100 years ago, his fledgling company stood for three basic principles: service, range and quality remain the most important cornerstones of the now mature family company to this very day and will remain so in future. And so, even 105 years on, REIFF's promise to its customers is: "Our strength lies in service".

To make good on this claim each day anew, REIFF with its 1,620 employees, competent and technically outstandingly positioned with its own freedom of action, is available for an increasing number of customers, not just in Germany but throughout Europe.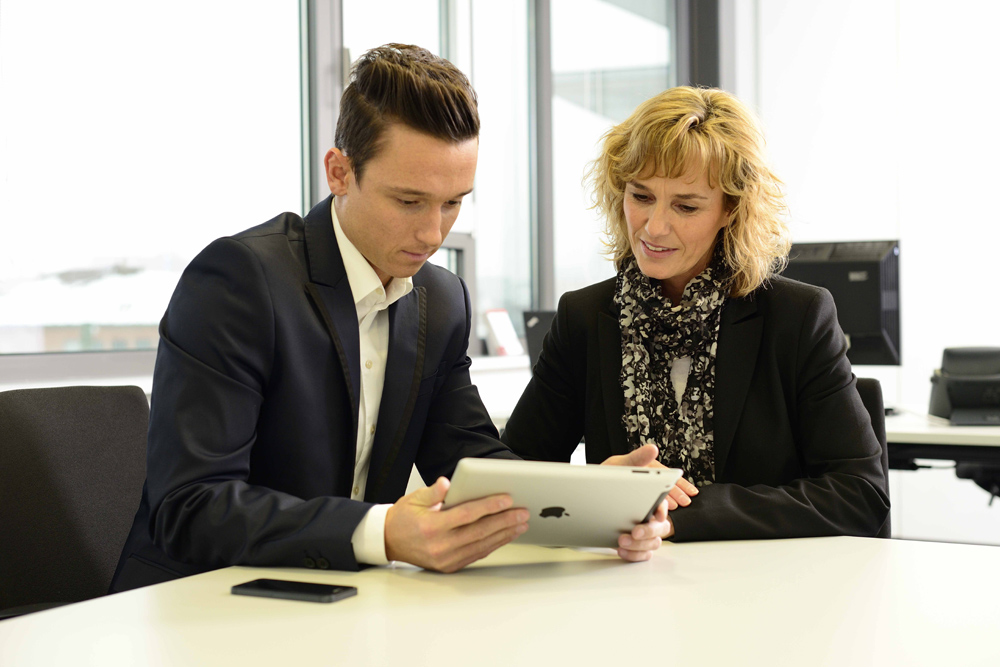 Consistent transfer of knowledge within the group and the constant training and further training of staff help to boost specialist competencies. Inter-brand synergies help to maximise the success of the companies of the REIFF Group within their respective areas of activity. Decentralised structures make for rapid decision-making processes and thus planning reliability and dependability.
Products are increasingly interchangeable and can be purchased online from anywhere in the world. Competence in consultancy with a wealth of knowledge and know-how, speed, a readiness to face the challenges that our customers set us, and a high degree of reliability, are what make our employees really stand out from the rest. Services such as electronic data transfer, comprehensive stock-keeping, modern logistics concepts and maximum quality all come as a matter of course.
Carefully-chosen suppliers, persistent quality-oriented thinking and innovative communication channels result in efficient, economical solutions. All our thoughts and deeds are geared to adding value for our customers.

Who are we?
The REIFF Group is a company that has been owned by the Reiff family for over 100 years. We once to maintain this independence. Our focus is as a trading company, our markets are driven by the car and by industry.
We create values!
Our common mission is to generate maximum customer benefit, thereby lastingly enhancing the value of the REIFF Group. Our objective is to the one of the three most important suppliers in our relevant markets. Value creating services set us apart, this is where we set standards!
We behave like entrepreneurs!
It is the duty of every REIFF Group employee to take the initiative, to act independently and every employee is welcome to exercise constructive criticism. To achieve their objectives, managers are given appropriate entrepreneurial freedom and provided with the necessary resources.
We shape markets!
We are forward-looking, detect trends and adapt our business models to future developments. In the process, the customer is the focus of what we do. We subordinate all our activities to this maxim.
We encourage our employees!
We cultivate dealings between individuals based on trust.
We allow our employees considerable freedom of action and delegate responsibility. By so doing we provide them with the opportunity to develop their potential to the full. We try to take account of our employees' individual life plans. The compatibility of family and career is important to us.
We accept social responsibility!
We protect the environment and strike a balance between ecology and economy.
Social considerations are important to us. Our focus here is first and foremost on children and adolescents. We make our contribution to ensure that all of them are trained according to their capabilities, irrespective of their background, and are capable of conducting a life of their own choosing Suppliers.